GUEST BLOGGERS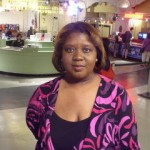 Kanarian, who holds a Bachelor of Science Degree in Management from Grambling State University, shares a true passion for writing. For years she served as a freelance writer for YaHeard Magazine, an urban music publication formerly based in Milwaukee Wisconsin.
A true jack of all trades, Kanarian also served as a guest book review for RAWSISTAZ, a literacy group that focuses on promoting the work of African American writers. READ MORE…

—————————————————————————————
YVONNE GRACE – Television Drama Producer/Writer/Trainer
I trained as a Theatre Designer gaining a BA Hons and then worked for five years as an actress in mainly touring theatre companies before coming to London in the late 1980's. I read scripts for Radio, Theatre and latterly Television, gaining invaluable insights into how writers write and what makes a great script. I set up a successful script development company The DEPTFORD WIVES, which ran for two years, championing the work of new writers and show casing them in The BIRD's NEST THEATRE PUB in Deptford to appreciative audiences. READ MORE…
—————————————————————————————

Wanda Kight, though originally from Los Angeles, has lived in Atlanta, GA for over twenty years.
Wanda has a screenwriter for a number of years, and is working on her seventh screenplay. She was a finalist in the Urban MediaMakers Film Festival in Atlanta several years ago with a screenplay titled "Shotgun". Writing has been a personal joy for years, but she decided recently to turn pro. Wanda is also a professional copywriter, web content author, and a professional business writer specializing in business brochures and direct mail letters. READ MORE…