GUEST BLOGGERS
KANARIAN KINDRED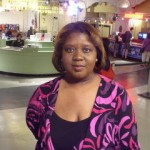 Kanarian, who holds a Bachelor of Science Degree in Management from Grambling State University, shares a true passion for writing. For years she served as a freelance writer for YaHeard Magazine, an urban music publication formerly based in Milwaukee Wisconsin. A true jack of all trades, Kanarian also served as a guest book review for RAWSISTAZ, a literacy group that focuses on promoting the work of African American writers. Currently she's featured in "Mocha Chocolate: Taste A Piece of Ecstasy", an anthology published via Nayberry Publications. In addition, she's a member of NABJ (National Association of Black Journalist) as well as contributing writer for Everything Girls Love digital magazine. Born in Opelika, Alabama, Kanarian has penned her memoirs for a 2012 release via KSP, her self-publishing imprint. A one woman show, Kanarian is a self-motivated, proactive, resourceful artist with a "refuse to fail" attitude.  
Kanarian Kindred
"NO ONE OWES YOU ANYTHING, THEREFORE I ALWAYS FIND A WAY TO MAKE THINGS HAPPEN"
"I DON'T WAIT ON OTHERS OR BELIEVE IN EXCUSES. THE WORLD IS TRULY MY OYSTER" 
Instagram: @sincerekaye
Twitter: @Kanarian
http://kanariankindred.info
http://pinterest.com/kanarian/
http://www.linkedin.com/in/kanariankindred
 YVONNE GRACE – Television Drama Producer/Writer/Trainer
I trained as a Theatre Designer gaining a BA Hons and then worked for five years as an actress in mainly touring theatre companies before coming to London in the late 1980's. I read scripts for Radio, Theatre and latterly Television, gaining invaluable insights into how writers write and what makes a great script. I set up a successful script development company The DEPTFORD WIVES, which ran for two years, championing the work of new writers and show casing them in The BIRD's NEST THEATRE PUB in Deptford to appreciative audiences.
I have 20 years experience in script editing, story lining, script development and television drama production. I cut my teeth in Script Editing on EASTENDERS going on to develop long-running formats for the BBC Drama Series Department until I was asked to return to my Northern roots and work for GRANADA TELEVISION in Manchester in 1993. I stayed there till 1998 working on the BAFTA Nominated children's medical series THE WARD as Series Script Editor.
During this time, I continued to develop long running series formats for ITV, Script Edited the soap REVELATIONS and ran training workshops for CORONATION STREET to bring new story liners into the show. In 1997 I produced MY DADS A BORING NERD a comedy pilot for children and CITV which won BEST CHILDRENS COMEDY in the BRITISH COMEDY AWARDS of that year. I also produced the comedy drama series KNIGHTSCHOOL for CITV.
In 1999 I Produced HOLBY CITY series 2 for BBC1. My series increased the ratings from 6 million per episode to 9.6 million and helped to guarantee it's continued success. I worked for the BBC developing long running formats until I went freelance to write my own commissioned work.
In 2003 I was asked by the ITV Network to revamp CROSSROADS for ITV. I brought in a new cast, a new look, and cast Jane Asher in the lead, playing Angel Sampson. The series was watched by 1.5 million viewers a day, five days a week. I continued to develop original drama projects for CARLTON TELEVISION, and have established a healthy professional relationship with writers, agents and commissioners alike.
I set up Script Advice in 2007 and I also design and run successful, enjoyable, practical-based workshops covering a variety of writing disciplines for writers groups and institutions within the television industry.
Yvonne Grace
92 ROCHESTER WAY
JARVIS BROOK
CROWBOROUGH
EAST SUSSEX
TN6 2DU
yvonnegrace@scriptadvice.co.uk