ABOUT ASA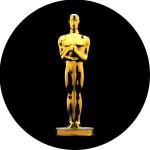 Our mission is to help screenwriters hone their skills and sell their screenplays. We are dedicated to creating a dialog between screenwriters, producers, filmmakers, actors, and industry to foster mutual success.
We are a community of screenwriters and filmmakers, and strive to share our combined knowledge to help each individual member reach the pinnacle of their success. We seek new avenues to promote and market our members' screenplays, and develop new relationships within the industry to increase member visibility.
Our website, www.AmericanScreenwriters.com is intended as a bidirectional communication tool- we are always looking for news, views, events,and opportunities that will benefit our members, and encourage everyone who visits to join the conversation.  We look forward to helping you with your screenwriting endeavors, and to sharing your successes and experiences with others.
EXECUTIVE DIRECTOR:
Steven Kirwan
(click to view profile)
Executive Director, Screenwriter
SENIOR CONSULTANT:
Ron Montana
Screenwriter, Screenwriting Professor

EDITORIAL BOARD:
Sean Mulvihill
Writer, Actor
IMDB Credit
Founder of Hollywood Happiness
Lisa Gauff
Journalist, Author, Screenwriter
Professor, Chapman University
Jim Cirile
Editor, Author, Screenwriter
Founder/CEO of Coverage Ink
Kanarian Kindred
Author, Reviewer, Member NABJ
(National Association of Black Journalists)